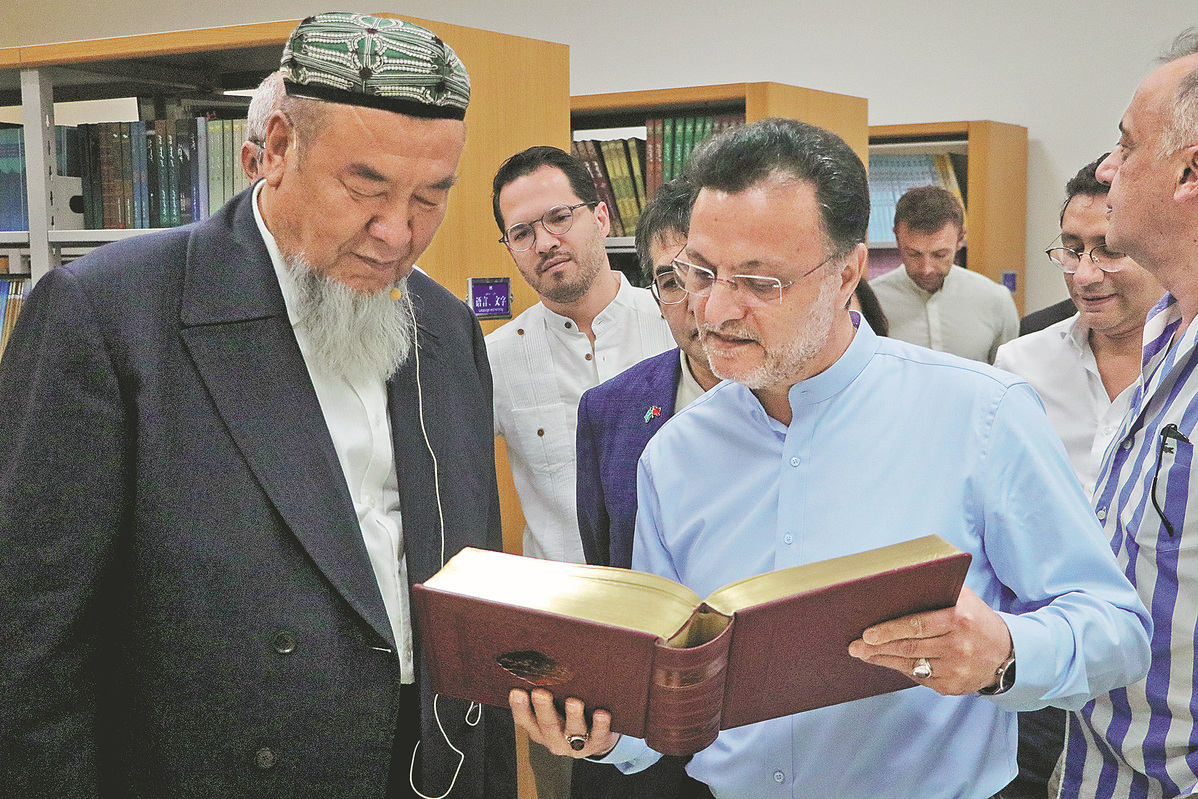 Envoys meet locals to gain insight into region's socioeconomic development
When Colombian diplomat Lucho Roa visited Kashgar prefecture in the Xinjiang Uygur autonomous region last week, he was amazed at how much had changed since his first visit in 1999.
"Xinjiang is a wonderful place. I'm delighted to be back after 24 years. This time, I have seen many modern buildings and local residents living much better lives. The people remain as joyful and friendly as they were back then," he said.
In Kashgar Ancient City, a complex of earthen buildings with a history of some 2,000 years, Roa explored a bazaar, where he recalled that there used to be a farmers' market nearby, which emitted a strong odor.
In 2010, the local government launched a project to renovate dilapidated buildings in the ancient city while preserving local residents' traditional lifestyles. Today, the old city covers an area of 3.6 square kilometers and is home to more than 20,000 households.
As Roa strolled along bustling streets lined with shops selling a wide variety of products, ranging from Uygur handicrafts to local delicacies, he brushed shoulders with a crowd of tourists visiting Kashgar from different areas of the country during the peak tourism season in China.
Roa and 39 other senior diplomats, who represent 25 countries, embarked on a visit to Kashgar and Aksu prefectures, as well as the regional capital Urumqi from July 31 to Aug 4.
Many of the diplomats, especially those who had recently taken up ambassadorial posts in China, were making their first visits to the region, where they engaged in face-to-face interactions with local people to gain an insight into Xinjiang's socioeconomic development.
Mohsen Bakhtiar, the Iranian ambassador to China, who arrived in the country in June, said, "During this visit, we all learned more about beautiful Xinjiang and the achievements made in this region.
"Looking back, the changes in Xinjiang, especially in the past 10 years, are fundamental and amazing," he said, emphasizing the substantial progress made by the region in areas such as the economy, transportation, agriculture and culture.