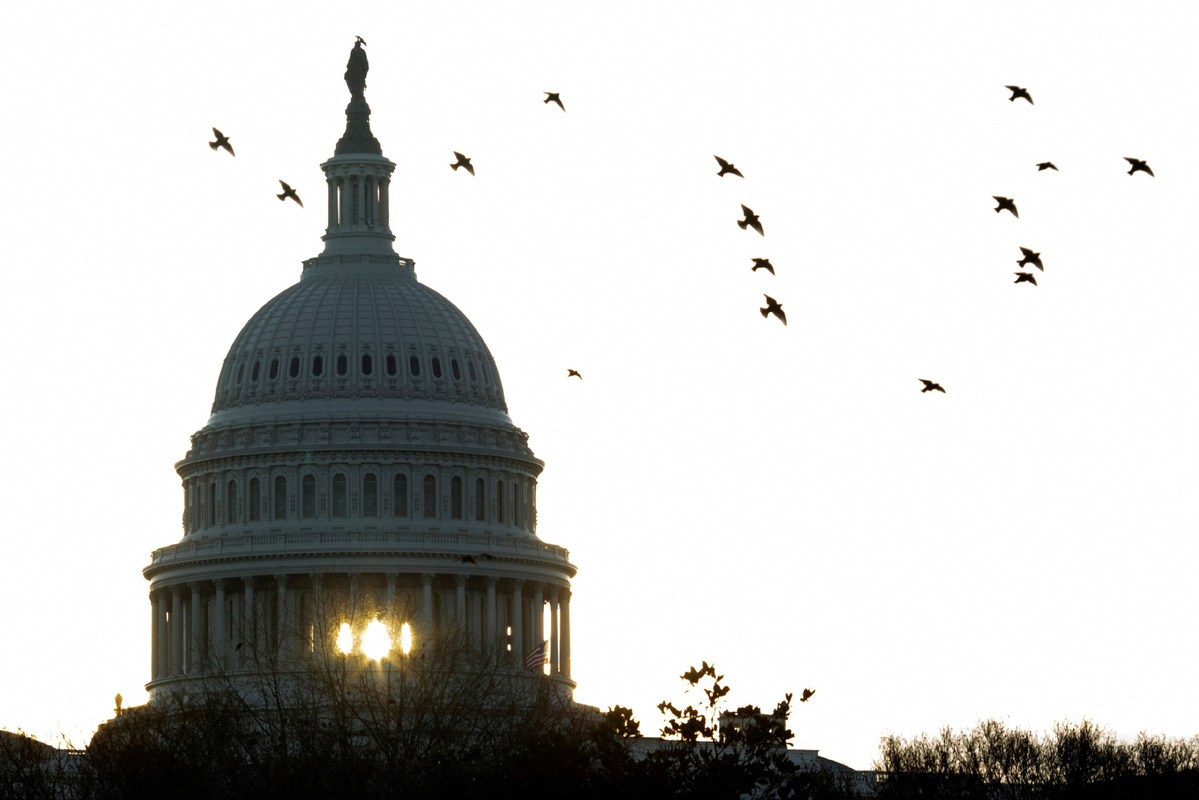 Hours before Japanese Foreign Minister Yoshimasa Hayashi set foot in Beijing for a two-day visit on Saturday, the Japanese government announced that Japan will join the United States and the Netherlands in curbing the export of semiconductor technology to China.
The announcement, issued late on Friday by Japan's Ministry of Economy, Trade and Industry, said that the country would tighten exports of 23 types of advanced semiconductor manufacturing equipment to China, with the restrictions taking effect in July.
According to the announcement, stricter procedures are to be introduced for exports of the equipment to about 160 destinations such as China, while 42 countries and regions — including the US, the Republic of Korea and Taiwan island — are exempt from the stricter export control procedures.
That means, despite strong opposition from the Chinese side, the chip alliance proposed by Washington in October last year, when it banned Chinese companies from buying advanced chips and chipmaking equipment without a license, as part of its actions to stifle China's technology sector, have been formed with almost all major players in the chip industry. And weaponizing technology is increasingly becoming a tactic in its geopolitical games.
Except taking these countries to the World Trade Organization for these practices, which as China said "deviate from the principles of free trade and multilateral trade rules, seriously violate basic obligations under the WTO, and seriously undermine the stability of global industrial and supply chains", China's countermeasures especially in the chip industry are limited. As they are for any other developing country, exposing these countries' vulnerability in the current economic and trade order dominated by the West, as well as the unfairness of that system.
Given the long time it takes to settle disputes through the world trade body, especially compared with the fast pace of the upgrading of the chip industry, unless China can find replacement sources in time to maintain the sustainability of its high-end chipmaking equipment, materials and technology, even if it wins the lawsuit in the WTO, the US-led "chip alliance" will cause irreparable harm to its high-tech sectors given the wide use of high-end chips in modern industries.
But that will also have negative influences on world trade as a whole as China is the largest trading partner in goods of about 160 countries and regions, affecting almost all countries, including members of the "chip alliance" themselves.
For instance, China is the world's largest semiconductor market and the largest export destination for Japanese semiconductor manufacturing equipment. Japan's latest move will not only undermine the legitimate rights and interests of Chinese companies, but also cause losses to Japanese companies.
The chip war the US has brokered toward China is leading the world market to a fight of Kilkenny cats that serves no parties' interests except the narrow ends of those few China hawks in Washington.