Fifty foreign nationals in Shanghai were honored with this year's Magnolia S...
Su Yiming of China grabbed gold medal at the FIS Snowboard and Freeski Big Ai...
The face-changing technique is one of the most famous parts of Sichuan Opera,...
Juye County is located in Heze, a city known for the cultivation of peonies.
Located in the central region of Northeast Asia and at the north-eastern tip ...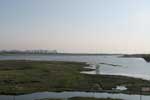 Heilongjiang is the province which lies in the northeast of China. The four p...
Links